12 December 2017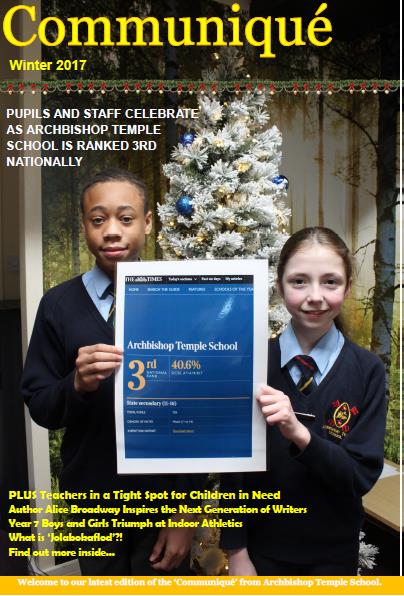 The winter edition of Communiqué, Archbishop Temple School's quarterly newsletter, is available to download now. It is packed full of news and events that have taken place over the past half term.
Go to http://www.archbishoptemple.com/our-news/newsletters and click on Communiqué Winter 2017 Edition.
We hope you enjoy reading it.