13 March 2018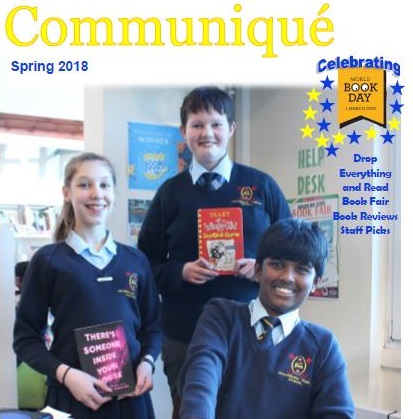 A digital copy of the Spring 2018 edition of Communiqué, Archbishop Temple School's newsletter is available to download now.
It is packed full of news and events that have taken place over the past term. To find out more about our World Book Day celebrations, our ATS Engineers' success at the Regional Tomorrow's Engineers Robotics Competition, Archbishop Temple School's recent sporting successes, and lots more, go to
http://www.archbishoptemple.com/our-news/newsletters
Paper copies are available at our school reception.
We hope that you enjoy reading it.