4 October 2018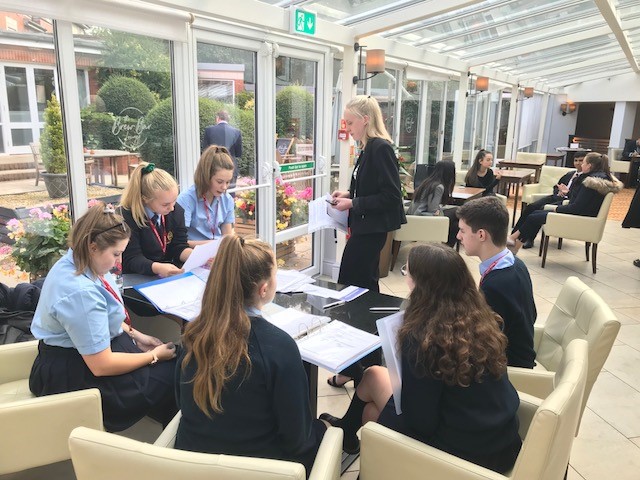 On 2nd October 2018, pupils in their final year at Archbishop Temple School were given a taste of the world of work at the school's first mock interview day.
The whole year group was taken off timetable, so pupils could attend a formal, mock job interview for which they had submitted an application for a fictitious vacancy. Several organisations, local businesses and mentors generously volunteered their time to interview pupils at the Marriott Hotel, Preston.
Before the interview, pupils were given time and guidance in school to prepare their CV and covering letter. On the day of the interview, they were encouraged to make their own way to the venue.
"I was so impressed by our pupils, who were a credit to themselves, the school and their families," said Mrs Jackson, Headteacher. "Although they were clearly nervous at the prospect of an interview, every single pupil was well prepared and presented themselves very professionally."
"As a school we have made useful connections which will benefit our pupils and children beyond the school. One interviewer, who is a recruiter for a nationwide company, is keen to collaborate with the school to deepen our understanding of the employability skills we need to teach our pupils."
"The day was a huge success," said Mrs Simpson, Headteacher's PA and event organiser. "The morning especially was very busy but our pupils arrived in good time, ready for their interviews. We have received excellent feedback from interviewers and hope to repeat the event in future years."
One interviewer said, "The students really are a credit to the school. I found them to be articulate, courteous and very well turned out. Today was to give them a taster of real life, it was their first step towards that and I have to say the young people I interviewed should be proud of themselves."
Archbishop Temple School would like to thank the representatives from the Army Careers Office, The Challenge, Eric Wright Group, the Department for Work and Pensions, DXC Technology, Lancashire Teaching Hospitals NHS Foundation Trust, Preston North End Community and Education Trust, Rosemere Cancer Foundation Radiotherapy Department, Royal Bank of Scotland, Preston Teaching School Alliance School Direct programme, Farleys Solicitors, Lucky 6 Marketing, Barclays Bank, Lancashire Police, Santander, sports coaches John Gibson and Louise Raines, Mitzi Kandola and Tim Jackson for their time, feedback and expertise.
Special thanks goes to Mrs Simpson, Headteacher's PA, for her meticulous organisation and to the six year 10 pupils who helped on the day, their support was invaluable.