15 October 2018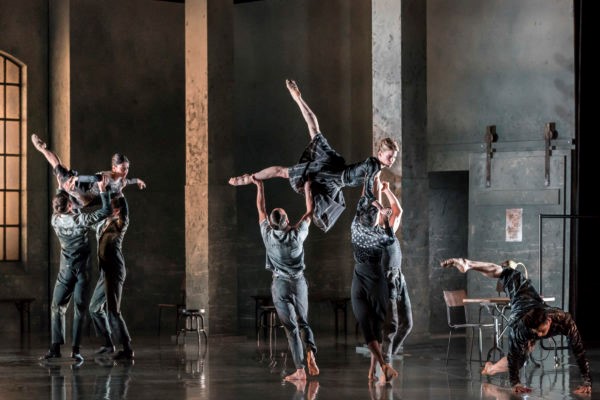 On Thursday 11th October, fourteen dance students from years 7, 8 and 10 attended The Lowry Theatre, Salford with Mrs Makin and Miss McKenna to observe 'Life is a Dream', their first live professional contemporary dance performance by Rambert.
The performance was a contemporary take on Calderón's classic play, showing a journey through alienation, vengeance, tenderness and redemption. It was set in an ever-changing, dream-like world and accompanied the rich, harmonious music of Witold Lutosławski, played by a symphony orchestra.
The girls have been regular attendees at Mrs Makin's contemporary dance club on Tuesdays after school and we hope that the club will evolve into a future GCSE Dance cohort.
'Life is a Dream' explored desires, the longing for an authentic experience and the need to dream. Our pupils relished the experience, noticing the themes following the performance.
"I thought the show was really good because the dancers expressed their characters' feelings really well," said Isabel, in year 7. "The scenery, costumes, music and dance moves made the show even better."
"I loved the dance trip," said Ellie, also in year 7. "I thought it was amazing how the dancers showed emotion through their body movements and how the lifts and leaps were so high. It was a great experience and I can't wait to go on more dance trips! "