17 December 2019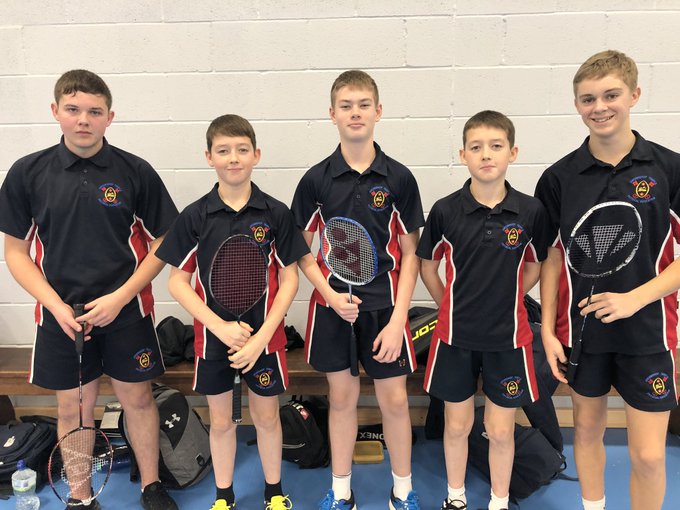 It has been a busy first term at Archbishop Temple School! We have had countless sports fixtures, competitions and many outstanding team and individual performances outlined below.
Boys Football
All teams have been competing well in their Preston leagues and cup competitions both county and national. Some leagues are still to finish due to the weather but all 5 teams have competed fantastically well. Some stand out performances have been as follows. Year 10 beating Ormskirk 7-0 and continuing their progression in the county cup. Year 7 won the first two rounds of the national cup against some much bigger schools and unfortunately were beaten by an extremely strong Manchester Grammar School. Star performers have been Carson in year 7, Daniel in year 8, Alden in year 9, Arron C. and Aaron S. in year 10 and Harvey in year 11.
A special mention must go to Alden in year 9 who has made it into the Lancashire Under 14 team and Isaac in year 10 who has made it into the England Under 16 squad and will play in a competition in Spain in December against Russia, Israel, Portugal and Spain.
Girls Football
The girls teams are progressing on many fronts. The year 10's and 11's have reached the Deepdale final, year 7 and the year 8/9 team are competing in the Preston league and hoping to reach the final. All the teams are still in the county cup coming through some tough early rounds. The Under 15 girls have also reached the last 64 in the country and are due to go away to Wardle Academy in Rochdale. Star performers are Mia and Bayla in year 7, Grace in year 9 and Lauryn in year 11.
Boys Badminton
It has been a great start to the season for the boys Badminton teams. Both the Under 16 and Under 14 boys won their Preston competitions winning the finals 5-0. Both teams will now go on to represent Preston at the Lancashire finals.
Star performers were Christo in year 9, Oliver and Josh in year 10.
Girls Badminton
Both the Under 14 and Under 16 girls played extremely well in the Preston schools badminton fixtures. Both resulting in 2nd place, both teams were one match away from coming first. Well played girls. Star performers where Keira in year 9 and Amy in year 11.
Rugby
The year 7 boys' rugby team have hit the ground running this year. They were group winners in the Lancashire Cup event and won through to the finals. They finished 3rd overall out of 12 teams. Star players were Oliver, Drew and Alex. They have also started well in the Preston fixtures and are currently top of the league.
The year 8 rugby team seem unstoppable this year. They are currently top of the Preston league after heavily defeating Ashton Community Science College and Our Lady's RC High School. Top performers are Harry, Josh, Matthew and Calum.
The year 9 boys finished 3rd in the Lancashire Cup and are currently playing their Preston league fixtures. Star performers have been Alden, Jamie, Isaac and David.

Cross Country

After the first event being called off due to rain the cross country team headed up to St Cecilia's RC High School for a very wet cross country
competition later in the term than usual. The Archbishop Temple School runners were fantastic with some muddy and amazing performances. Ethan won the year 7 boys' race with Carson coming 4th and Oliver coming 7th. Ava won the year 7 girls' race with Bayla placing in the top 5. In the Under 14 race Niamh C., Niamh B. and Jolene competed and placed well. Tom, in year 10, came third in the senior boys which was a fantastic race. Well done to all involved.
Netball
Our year 9 and year 10 netballers have made a great start to the year. The year 9's have played exceptionally well so far by winning all of their matches. They have two games left to play and are hoping to win the league. The year 10's have really come together as a team and are determined to be successful in their last two matches.
Mr D. Taberner
Head of PE