21 September 2020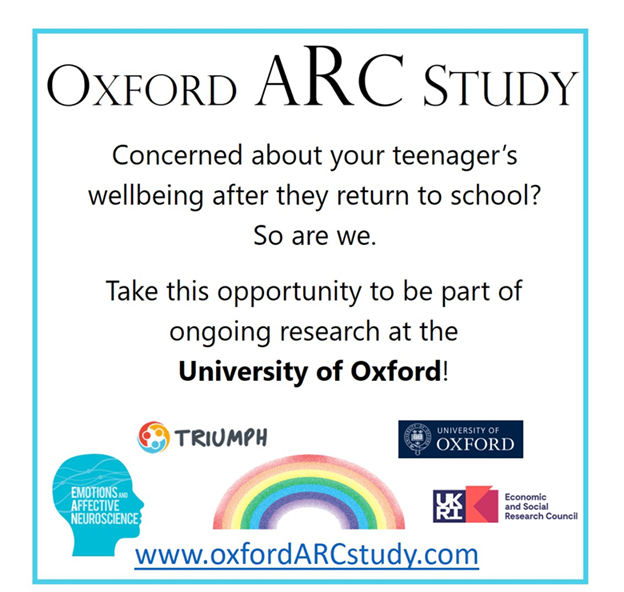 The Emotions and Affective Neuroscience lab at the University of Oxford has contacted school with the opportunity for pupils to take part in important mental health research. It is investigating how the return to school is impacting UK youth's mental health. The lab has been following the mental health of hundreds of 13-18 year olds and their parents/carers throughout the pandemic.
The lab has asked that we share details of the study (www.oxfordARCstudy.com) with pupils, parents and carers. Some pupils may have already taken part, and the lab is very grateful for their participation. Now that schools are returning, it is doubly important that the lab includes pupils' experiences in their research.
Please help shape the landscape of youth mental health research in partnership with the University of Oxford.