14 September 2021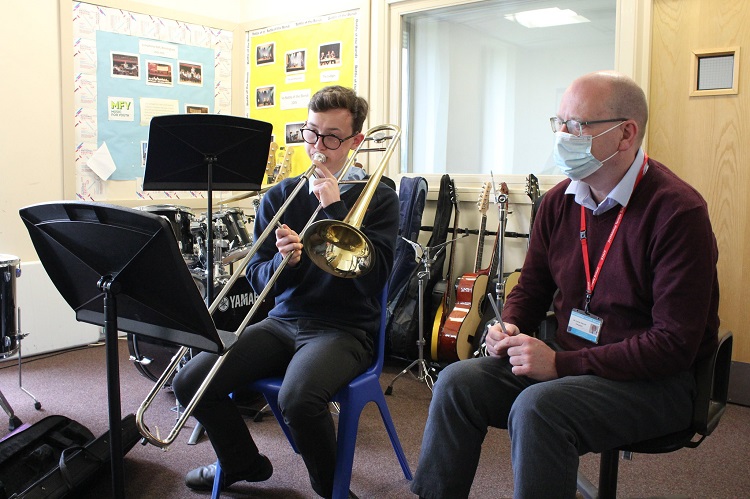 We are delighted to announce that instrumental lessons start back this week (with the exception of brass and woodwind, which will start the week commencing 20th September). We advise pupils to check the timetables well in advance so that they know when to attend their lessons.
We have a new piano teacher starting with us, so if your son/daughter was previously on a waiting list, they can now start their lessons!
Any pupils wishing to take up lessons on an instrument or singing lessons, please see Miss Sherwood asap for a sign-up form. Pupils can take lessons on the following instruments, as well as singing lessons:
Piano
Drum kit
Percussion
Guitar (Classical, acoustic, electric and bass)
Woodwind (flute, clarinet, saxophone)
Brass (trumpet, baritone, trombone, tuba)
For details of music clubs and activities, please visit the Music Clubs page on our school website.