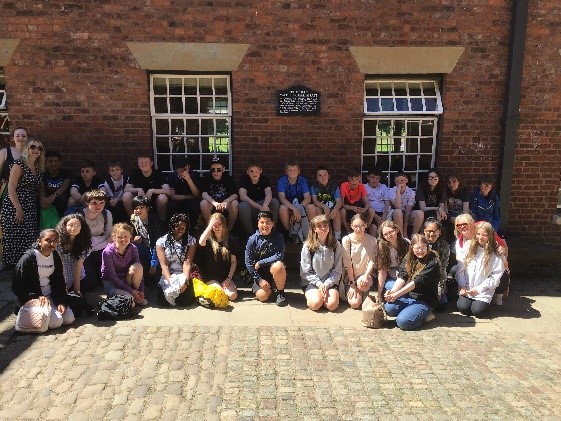 On Tuesday 21st and Wednesday 22nd June 2022, 120 year 8 pupils went on a history trip to Quarry Bank Mill to explore the working and living conditions during the Industrial Revolution. Year 8 have been studying the Industrial Revolution this term and this was their opportunity to see a mill in action.
The tour of Quarry Bank Mill started with the Apprentice House. The fascinating tour guide explained to our pupils what a typical day for the apprentice children, who would have been between the ages 9-21, would have been like. They learned about medical practices such as using leeches to cure illnesses and saw the terrible conditions the children slept in.
Next, the groups were taken to the village of Styal which was built by the owner of Quarry Bank Mill, Samuel Greg, to house his workforce. Mr Greg built these houses and then toured the country looking for the poorest families who could work for him and gain a house for a small fee each month.
Finally, we were able to look at how the machinery that was used by both the children and adult workers at the mill. These rooms were extremely noisy and dusty and made the year 8's appreciate how difficult life was for workers during the Industrial Revolution.
We were very lucky on both days with amazing weather which made the trip! Thank you to Miss Walsh, Head of History, for organising the trip and giving year 8's an opportunity to bring their history lessons to life.
Miss Porter
Teacher of History